Company Overview
COTTEX is a top quality supplier catering to premium menswear brands around the world servicing its clients over 15 years. Headquartered with its showroom in Istanbul. COTTEX has field offices both in China and Bangladesh, with advanced experience and acknowledged success in sourcing and production of garment, fabrics and trims. With own offices and teams located in Shanghai and Dhaka to follow, manage and inspect all the production processes for its clients to cater orders on-time assuring the perfect quality. COTTEX follows up the global trends and developments and always remains globally up-to-date about the dynamics of the fashion market. Each client's needs and expectations are serviced with customized development processes, whether they are retailer or wholesaler brands. COTTEX provides creative solutions to variety of customer demands with its extensive experience regarding research and development with the principle of highest standard production. COTTEX enables its clients to overcome challenges in production overseas by offering reliable service, best workmanship, flexibility about quantities and highly competitive price policy.

Quality Control & Assurance
Throughout its decade-long operation, COTTEX has perfected its Quality Control System. COTTEX has a QA team provides no room for error and can readily assure superior product-quality to its clients. At COTTEX, the client satisfaction is the company-satisfaction.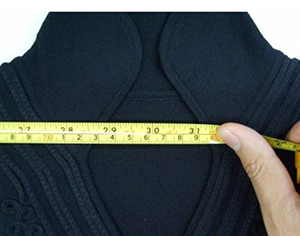 Company at a Glance
Production per year for Tricots (Sweaters) 500,000 pcs Production per year for Woven Shirts 1,000,000 pcs Production per year for Polo Shirts 250,000 pcs Production per year for Bottoms 100,000 pcs Total Turnover per year 40,000,000 USD